The Ireland rugby international Finlay Bealham has signed a new contract with his team Connacht Rugby and he will be seen playing for the team till the 2019 summer. It looks like the Connacht team management was pretty much impressed with the show that Bealham put up last season.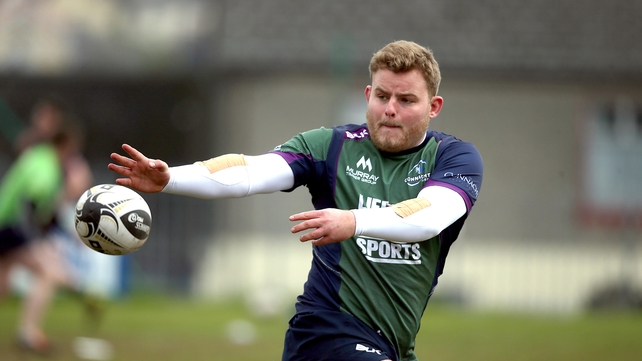 The 24 year old prop is capable of playing on both sides of the scrum and this was showcased during the last season. Bealham had featured in all the 31 games played by Connacht Rugby team last season that involved PRO12 and European Rugby Challenge Cup. This could be one the reasons for Connacht to extend his contract.
The CEO of Connacht, Willie Raune, said that the team was happy to have Bealham retained in their squad. He is mighty pleased with what Bealham has achieved has come into the team through the Academy system. His game and play has developed tremendously and this is evident from the rise he has shown on the international stage in the past few years.
Finlay is very important to Connacht and for the vision of the club. Willie is sure that Bealham has a very bright future ahead of him with the club as well as his international team.
The head coach of Connacht, Lam, said that Finlay is entering this season after a very successful season for Ireland as well as Connacht and he will be a force to reckon with for the next three seasons. He is impressed with the attitude and the dedication of Finlay and is sure that he will continue to be a team man in the upcoming seasons. He is very popular with other Connacht players and has a lot to offer for the team as a front row player. Bealham said that he did not have to think twice to sign the extension contract with Connacht.