Rob Herring and Andrew Trimble will be sharing the captaincy of the Ulster province for the forthcoming season. Ireland skipper Rory Best has stepped down from the role of the captain of Ulster and both Herring and Trimble have been chosen as the captains this season.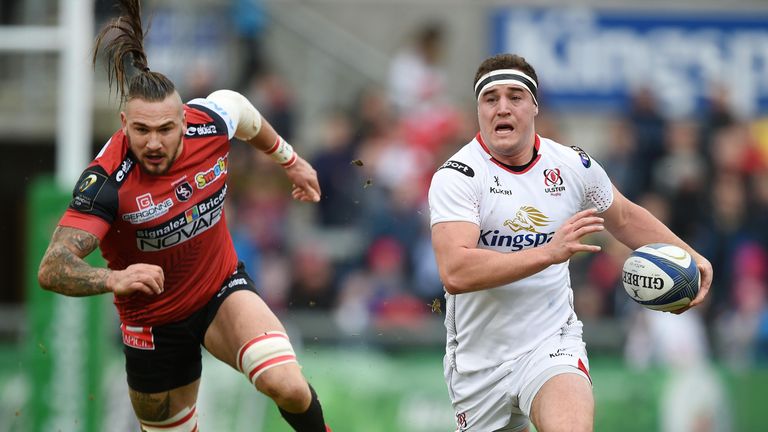 Herring, the hooker, was a deputy to Best on plenty of occasions last season and has a bit of experience in captaining the Ulster team. Trimble is the most capped player in the squad and this explains why he has been chosen by the Ulster management to lead the team this season.
The Ulster Director of Rugby, Les Kiss, said that both these players have gained the love and respect of everyone in the organization. The appointment of these two players as the captains of the squad will offer more flexibility and continuity for the team. He said that he was excited that the two players have said 'yes' to captaining Ulster. As it is very difficult to confirm that one player will be available for the team all the time during the season, Kiss though that the two captains idea is a better option for the team.
Herring joined the Ulster team in 2012 and Trimble has made a total of 206 appearances for Ulster so far. He made his debut for Ulster against Cardiff province in 2005. Herring after his appointment said that he is really excited to share the captaincy of Ulster province with a person like Andrew.
He is sure that with the mutual support of other leading players in the team and Andrew, the squad can make huge progress in the 2016/17 season.
Trimble was also very excited with the new captaincy post of his home province and acknowledged that it was the proudest moment of his rugby career.