The pre-season friendly match played in August looked as if it was held in late November because of the heavy winds and rain.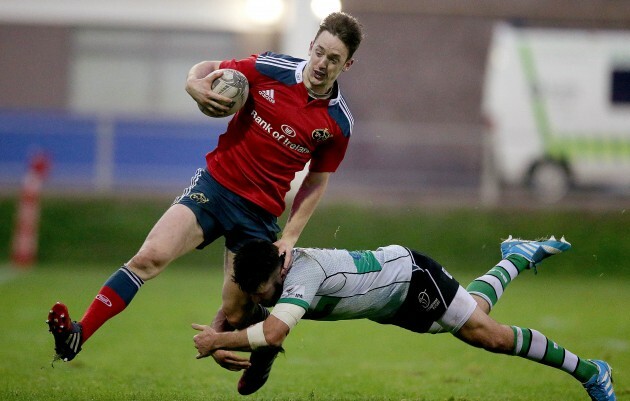 The gusty weather conditions did not upset the rhythm and performance of the Munster team as they won their game 17-0 against Zebre in Waterford. This was the first win for Rassie Erasmus after being appointed as Munster's director of Rugby.
Munster had to play against the wind in the opening half and it was the out half Ian Keatley adapting to the conditions pretty quickly and showed his game experience. He came up with well timed grubber kicks that allowed Muster to enjoy two tries. The first of the tries was through eventual man-of-the-match Darren Sweetnam.
Sweetnam was the star of the day as he put in a lot of work on the rugby field to end up with a brace of scores.
This performance puts him in good strides for the forthcoming season. Keatley was instrumental in the opening try as he made a first kick that found lively center Colm O'Shea. Keatley's second kick that was a bit deep into the opposition 22 was pounced by Sweetnam after Zeber's winger Giovanbattista Venditti missing it and it finally ended up with a touchdown for Sweetnam.
There was pressure from the Zebre team, but with solid defense Munster were able to keep them quiet for the first half that ended at 5-0. Munster looked very solid and firm in their defense as well as their set piece game. They really played well to come out with a superb win. Munster players played the perfect game and did not allow the well-built Italians in the Zebre side to score or move freely. Keeping them scoreless through the entire game is a very good effort from the Munster's defense.